Important Announcement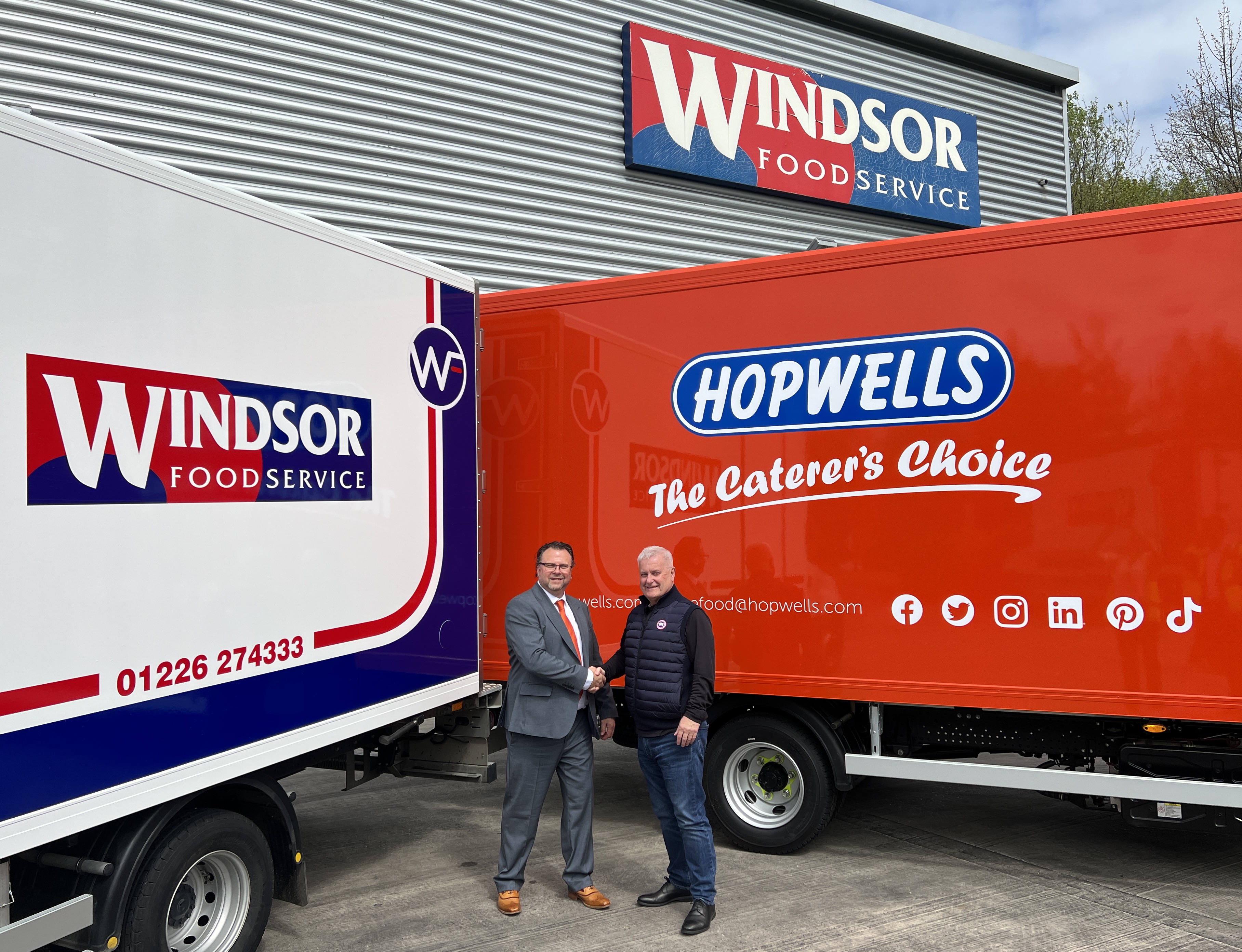 Hopwells Acquires Windsor Foodservice in Ambitious Growth Plan
Hopwells, one of the UK's largest independent, family-owned frozen food wholesalers with six distribution centres across England, is excited to announce the acquisition of Windsor Foodservice.
The two companies, who have worked closely over many years, have finalised the deal as part of the Hopwells strategic plan to expand its service offering and geographical reach.
The acquisition by Hopwells adds an impressive pantry of ambient goods, including chilled products alongside premium, fresh meat & poultry. In addition, the merged company will now offer an expansion to its frozen collection. Windsor Foodservice has a well-established artisan patisserie offering exquisite desserts and cakes which is also part of the deal.
Tristan Hopwell, Managing Director said "Hopwells is an independent family business which prides itself on its traditional family values. Windsor is also a family business, and we both celebrate the successes our family ethos brings to our customers. Hopwells and Windsor Foodservice have both grown our businesses from the ground up, we're both excited to bring together our joint experiences to form a leading position within wholesale.
The acquisition of Windsor Foodservice is a natural fit into our current business, giving us the ability to grow, by offering a broader range of products to the customers of both companies.
"We currently have no plans to change the branding of either business. Both companies are well respected in their markets and known for the quality of their service and loyal customer base. We believe that by developing best practice across the brands, we will strengthen the existing services and products we can offer to our developing customer portfolio."
Pete Whitehead, current CEO of Windsor Foodservice, who will be retiring said:
"Our business is in great shape, and I am proud of the achievements made over the last 34 years. I started this business in my garage at home with just four chest freezers and have thoroughly enjoyed the journey, developing it into what we have now.
For me, it's the people who make Windsor, my family and the staff who have worked alongside me, and I know that they are now in the safe and secure hands within the Hopwells family. In many ways, our two companies are remarkably similar and the success that both Hopwells and Windsor have enjoyed over the years, is testament that our customers appreciate a great personal service with products that they can rely upon.
Even though both Tristan and I have been competitors in business over the years, we are firm friends, and that's why I know that my labour of love for Windsor will be honoured and nurtured into its next chapter.
I am positive that Tristan and all the team at Hopwells will continue to build on the success of the business."
For press enquiries, please contact Tracie Bere either by calling 07939006583 or by emailing tbere@hopwells.com